February 2023
Save the Date: AAPIP Network Convening!
June 13-14, 2023
Dear AAPIPers,
We hope you receive this with much repose and compassion for yourself and each other. And as Tricia Hersey reminds us that we rest as a necessity to thrive, your time for "recharging and rejuvenating need not be in preparation to give more output to capitalism", this particularly reverberating as we move onward following numerous acts of violence across the nation in just a few weeks alone.
For AA & NH/PI communities, this past month struck us with all too familiar moments of grief and mourning in place of what should have been a joyous welcoming of a new year. As people have since found their own ways to celebrate, we shared 11 Ways Forward This Lunar New Year in hopes to enact prolonged action and support.
Honoring Black History Month is, in part, reckoning that in our fight for racial and economic justice, Black liberation is not just intertwined with collective liberation for all communities of color, but in fact the fulcrum. We encourage you to learn about the critical work being led by our partner organization ABFE and to register for their upcoming conference Harambee!
There's plenty happening across the philanthrosphere today that offer learning and resources to push the sector forward with a common goal.
Keep scrolling to learn more!
MARK YOUR CALENDARS: AAPIP's 2023 NETWORK CONVENING
We are thrilled to announce that AAPIP's Network Convening will take place on Tuesday, June 13 and Wednesday, June 14, 2023 at Angel Island and San Francisco Bay Area!
AAPIP is partnering with Angel Island Immigration Station Foundation and New Breath Foundation to bring you a special site visit on Angel Island on Tuesday, June 13th.
As is tradition for AAPIP, this convening will feature AAPIP's Annual Meeting, recognizing and celebrating incoming and outgoing AAPIP Board Members and Chapter Leaders. There will be a preview of upcoming philanthropic research conducted in partnership with AAPI Data as well as deeper discussions about organizing philanthropy in support of Asian American, Native Hawaiian, and Pacific Islander (AANHPI) communities.
Stay tuned! Registration and a detailed schedule will soon be announced through our monthly newsletter.
PRESIDENT'S REFLECTIONS
The Unflinching Legacy of Lynching
In late January, I visited Montgomery, AL for the first time. On the way to the hotel, I listened as my cab driver rattled off various places and eateries to visit. I asked him whether he had ever visited the Legacy Museum: From Enslavement to Mass Incarceration or the National Memorial for Peace & Justice. He paused then whispered that he didn't need to because he had lived part of that history himself. I later walked through the Legacy Museum that unflinchingly narrated a story of slavery, lynching, institutionalized racism and I visited the memorial of more than 4,400 names, including women and young children. Some names remain unknown, but their humanity was still very present.
At the memorial, I focused on the year 1923 - one hundred years ago from this year 2023. While I am sure I missed some along the way, I counted 32 names (apologies for any omissions, misspellings or other errors). I wondered who they were in life and what talents died with them. Were they talented musicians? Genius inventors to be? Knowing that they were never afforded the dignity of rituals we typically observe in the passing of loved ones, I honor them here in this space....
UPDATES & HIGHLIGHTS
AAPIP is actively hiring for three newly-created roles: Vice President of Membership Programs to design, lead, and refine AAPIP's programs and initiatives; Director of Finance and Administration responsible for the organization's overall financial management; and a CA Regional Coordinator focused on advancing region-based donor organizing. Visit our website for the full job postings!
Thank you to our members who joined us for our January Membership Orientation on February 2nd! The first part of the session opened a window to current and forthcoming AAPIP programming. We then offered community space via regional breakouts for folks to meet-and-greet one another. It was great to gather our vibrant member community to engage with us and each other! We hope to offer more opportunities for network-wide virtual meet-ups in the future.
Image: Group photo of January 2023 AAPIP-Chicago winter event
On Thursday, January 26th, AAPIP-Chicago reconnected as community and gathered to welcome the new year together. Special thanks for McCormick Foundation for hosting the event alongside co-sponsors: Association of Fundraising Professionals Chicago Chapter, Asian Giving Circle, and The Chicago Community Trust.
The Colorado AAPI Circle and Colorado Health Foundation hosted a Funder Convening on February 3rd, presenting the framework for an upcoming statewide comprehensive needs assessment, studying the Colorado AAPI demographic landscape.
AAPIP-LA hosted a Lunar New Year dinner on Monday, February 13th that offered community members an opportunity to find celebration for the forthcoming year. Thank you to our LA chapter members who joined!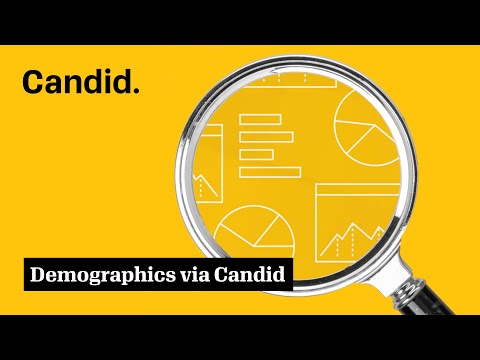 Recently, there has been heightened interest in nonprofit demographic data – to gain visibility on matters of equity, uplift the work of BIPOC-led organizations, and increase investment in groups that reflect the communities they serve. The result? Nonprofits are asked to collect, organize, and provide demographic data over and over again, creating a time-consuming burden, particularly on those already under-resourced.
To address this issue, AAPIP is participating in Demographics via Candid. This campaign invites nonprofits to share demographic data, one time (Data1x), through their GuideStar profile. Funders, researchers, and other stakeholders can then easily access this information through Candid and reduce the volume of requests on nonprofits.
We hope you join the movement! To get started, email Candid's team at partnerships@candid.org to learn how to participate. Candid will also support conversations with your grantees about how they can provide or update their demographic data on GuideStar.
For more details, visit Demographics via Candid.
Mark your calendars for Give In May 2023! Asian Pacific Fund and AAPI Data are excited to host the annual giving campaign again. The goal is to continue to bring awareness to the needs and critical issues of the Asian American and Pacific Islander (AAPI) community, while raising funds for organizations in celebration of AAPI Heritage Month from May 1-31, 2023.
Registration opens Wednesday, March 1. Whether you're new to Give In May or a returning organization, you will need to sign up to participate. For any questions, please email GiveInMay@asianpacificfund.org.
Save the date: Philanthropy Together's We Give Summit!
Get ready to learn, grow and think big with hundreds of everyday givers this May 2-4, 2023! With more than 2,500 giving circles around the world, We Give Summit is the place for giving circle members, community leaders, philanthropy experts, and social impact newcomers to come together, forge new bonds, strengthen our work towards community change, and celebrate! As a virtual celebration, you can tune into sessions from the comfort of your home at any time.
As the We Give Summit 2023 schedule is finalized, please contact WeGiveSummit@PhilanthropyTogether.org for any questions.
The Unity Summit is set to return in 2023 as a *hybrid virtual AND in-person conference* after 4 years! The Unity Summit aims to highlight the integration of diversity, inclusion, and social justice into philanthropic practice, amplify equitable philanthropic practices that addresses structural and institutional change, and magnify community priorities of our partners with an intersectional approach to investing. The experience will foster networking, joy and expanding individual and institutional practice.
Follow along with Unity Summit updates by subscribing to CHANGE's Summit mailing list.
Published February 12, 2023 by USA Today
Published February 1, 2023 by The Chronicle of Philanthropy
Published February 1, 2023 by The Chronicle of Philanthropy
Published January 31, 2023 by Charter (In partnership with TIME)
Published January 31, 2023 by Nonprofit Quarterly
Published January 27, 2023 by The Chronicle of Philanthropy
Published January 23, 2023 by Inside Philanthropy
THANK YOU AAPIP SUPPORTERS
Advancing justice and equity will take all of us.
AAPIP appreciates the steadfast support from the 100+ Institutional and Individual Members who have joined our network as we work towards building a more just and equitable democracy.
Thank you to the following members who have recently renewed their membership and a warm welcome to those who have newly joined AAPIP!
Asian Pacific Community Fund
Henry Luce Foundation
Korean American Community Foundation
Kresge Foundation
Libra Foundation
Meyer Foundation
Northwest Area Foundation